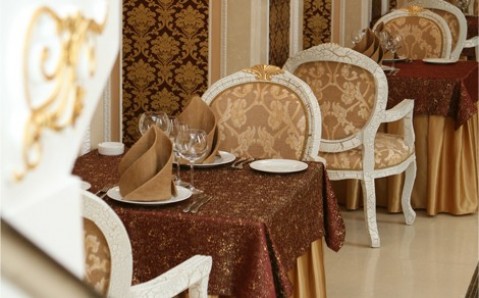 Situated on the premises of the hotel complex Ukraine Palace, the restaurant Ukraina is famous for appetizing dishes, exquisite interior and perfect service. Facility's menu includes European, Japanese and Ukrainian cuisines' hits. In addition, the restaurant serves dainty desserts, cooked in its own confectionery shop. There is a worthy selection of wines. Guests can take seats in the cozy room f
---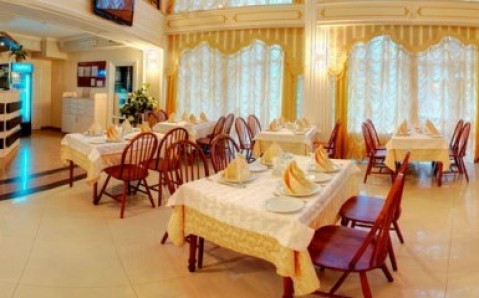 The restaurant Imperia is situated on the premises of the namesake hotel complex, not far from the city quay. Facility's chef has developed an extensive menu, consisting of the most popular European, French and author's dishes. It is supplemented with a wide bar list. A large two-tier room and a second floor summer terrace, offering wonderful views of the seashore, are at guests' disposal. Live mu
---
The restaurant Khizhina Robinzona is a part of the namesake hotel complex, situated in the picturesque seashore area. Its extensive menu consists of Ukrainian and European dishes, and a wide selection of seafood. There is a separate children's menu, wide wine, bar and cocktail lists. Cozy room with wonderful view of the sea is at guests' disposal.
---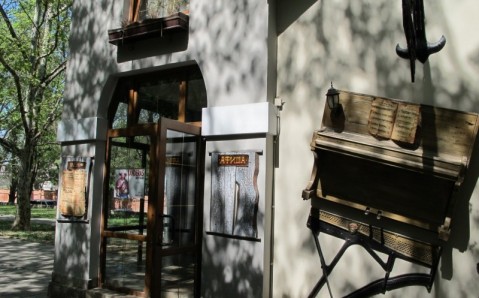 The art café Antresol, situated not far from the renowned Armenian Church, combines tasty cuisine, original interior and pleasant atmosphere. Its extensive menu encompasses Ukrainian, Caucasian, Spanish, Italian and French cuisine. There is a wide selection of drinks. Several comfortable rooms with creative atmosphere and a summer terrace are at guests' disposal. Antresol regularly organizes conce
---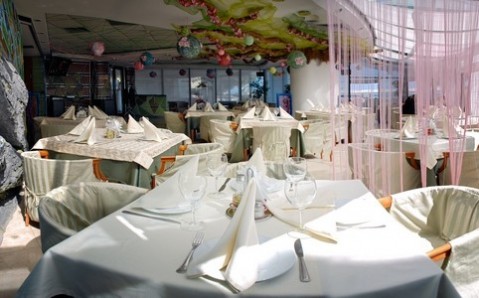 The restaurant Mindalnaya Roshcha is situated on the territory of the Aquapark Hotel in Alushta downtown. Guests are offered a wide assortment of European, Ukrainian and Mediterranean dishes, as well as a large selection of exotic cocktails. The facility can accommodate up to 60 people. There is a special children's area.
---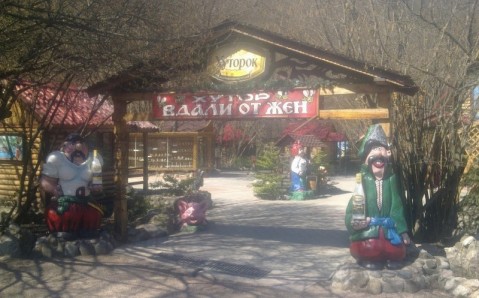 The restaurant 'Kozatsky Shlyah' is situated on Angarsk crossing, on the Simferopol-Yalta highway. It is a stylized wooden castle-tower, which shelters on the river bank in the forest zone. Restaurant's menu includes traditional Ukrainian and European dishes, barbecue and kebab. Moreover, 'Kozatsky Shlyah' offers a wide choice of dishes from Black Sea fish, as well as vast wine list, wide assortme